Cultivating a supportive and innovative environment for energy investments.
Our Education Focus
Raise Energy Literacy
WR Community Energy cultivates a supportive and innovative environment for energy investments. To facilitate cross-sector collaboration, we need a common vocabulary, suite of solutions, enabling policies, and an understanding of the roles and interests of all stakeholders.
Integrate Energy Considerations into Land Development and Planning
We are involved in projects around energy generation and sharing, housing and affordability, electric vehicles and charging stations, efficiency in new builds, and renewable energy opportunities. What these projects have in common is an approach that integrates industry, community, and policy. With each step forward, we are transforming our future for the better.
Deliver Research, Innovation, Technology and Support
Our partners are local– we live, work, and play in Waterloo Region – and thus have an in-depth understanding of our unique context in Waterloo Region, including hidden opportunities and considerations. And, most importantly, we build this for our children and grandchildren's future and will commit to evaluating and adjusting community needs over time.
Featured Tools

The Building PathFinder gives us the potential to flesh out opportunities for new buildings by leveraging whole building energy modelling. This tool enables users to visually explore a range of design options to assess the impact on building performance with new developments.
The tool is designed for use in B.C., but it can be applied here as well. When prompted, use climate region 'Prince George' or 'Cranbrook'.
Our Projects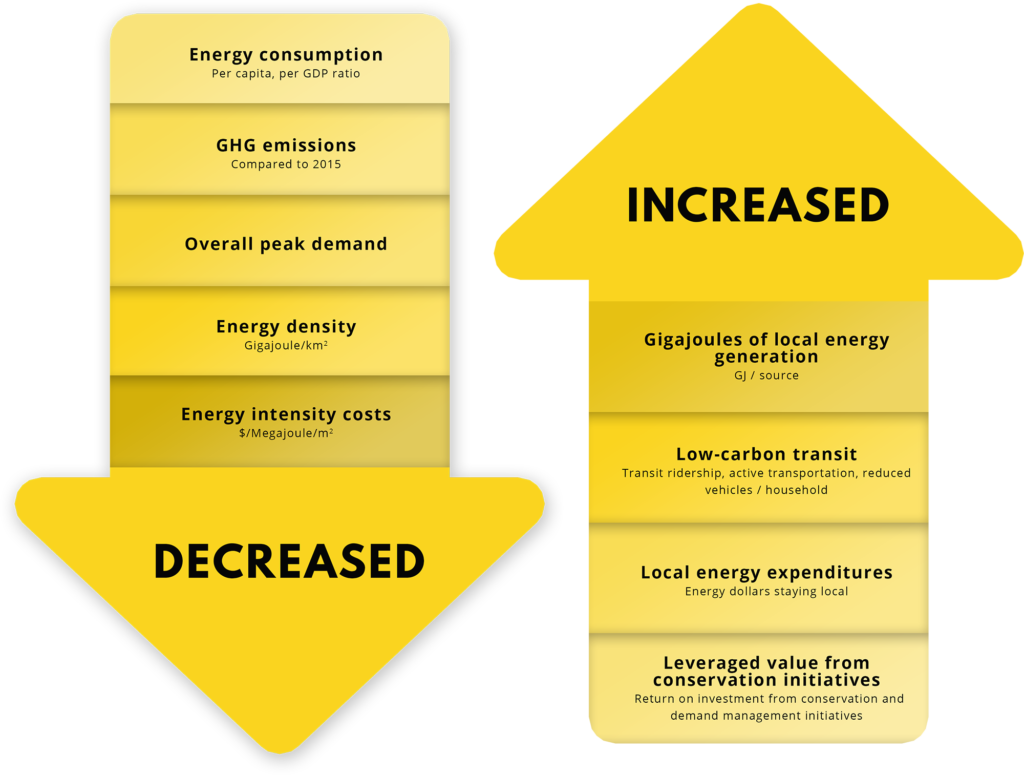 Integrated discussion between industry, community, and policy will lead to a smart energy future and sustained quality of life and economic competitiveness.
Clean Tech Cluster Maps
Together with Sustainable Waterloo Region, Waterloo EDC, and the Region of Waterloo, we're looking to demonstrate Waterloo Region's contributions to Canada's clean economy.  To do so, we are gathering information on companies researching, developing, and manufacturing innovations, products, services, and technologies that support a sustainable future.  This information will be used to develop a cluster map, which will identify, by logo, relevant companies operating in the Region.  To participate please sign up here.
Discover more about local community energy