In 2020, WR Community Energy partnered with local environmental charity, Reep Green Solutions, to support a preliminary study on community efficiency financing.
Changes to home heating and cooling, and water heating, have been identified in the adopted TransformWR report as a critical element to addressing GHG emissions in Waterloo Region. Recognizing that Reep Green Solutions was best positioned with staff and expertise to address home-related projects, WR Community Energy marshalled the resources from other interested parties to take the project to the next level.  The newly developed collaboration – now led by Reep – secured funding from the Federation of Canadian Municipalities to design the full program.
The results of this work, anticipated in mid-2022, will provide a thorough understanding of the financing options and appropriateness for low-income homeowners in Waterloo Region.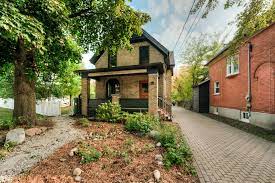 The Reep House: The Reep House is a century home in Kitchener which has been completely renovated to be as energy efficient as possible while maintaining heritage value. It has working demonstrations of household energy-efficient and water management technologies which can be used by homeowners, like those who will be engaged through the Community Energy Efficiency Financing Program, to improve the energy performance of their homes. Learn more on their virtual tour.