Improving the energy performance of buildings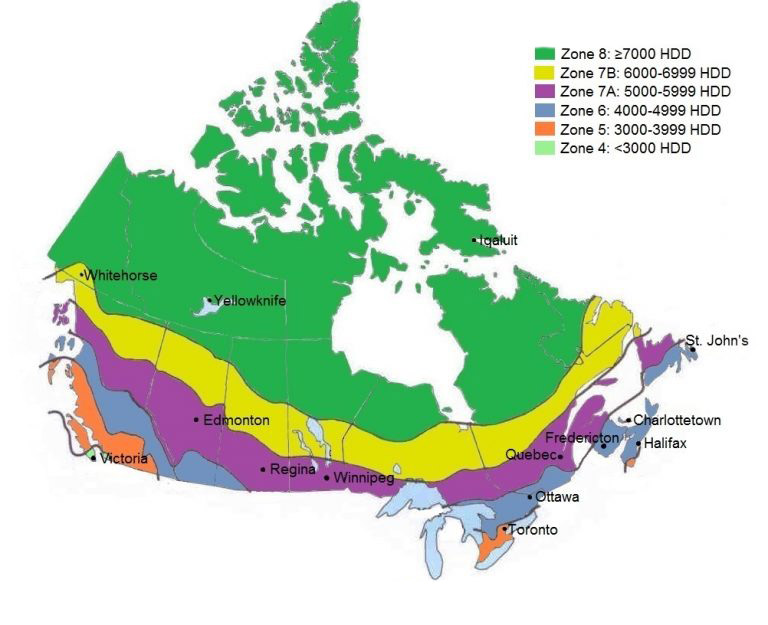 Our National Building Code sets minimum energy efficiency requirements by regional 'climate zones,' with 6 climate zones identified in Canada. As the warmest zone, Zone 4 requires the least amount of energy to heat, and as the coldest, Zone 8 requires the most. If warming trends continue, Waterloo Region will drop to Climate Zone 5 by 2040. That's the same zone as 1980s Victoria, BC. Climate zones impact the economics and technology viable to heat and cool buildings.
Our Building Focus
High-Performance, Energy Self-Sufficient Construction
We promote the value of energy-first planning in the community as an investment for the future. WR Community Energy is well-positioned to lead inclusive conversations and actions around local energy generation and security because of our diverse understanding of Ontario's decentralized energy landscape.
Increase Energy Efficiency of Existing Buildings
We understand that changing climates, energy needs, and technology affects how we build, heat, cool, and maintain our buildings. To thrive in the new energy future, Waterloo Region will need to reevaluate the ways existing buildings are heated and operated. We can help.
Increase On-Site Renewable Energy
We are involved in projects around energy generation and sharing, housing and affordability, electric vehicles and charging stations, efficiency in new builds, and renewable energy opportunities.
Empower Energy Users
Our mission is to give energy users the tools they need to understand and utilize their consumption data for smart energy management.
Building More Energy Efficient Projects
Regional Official Plan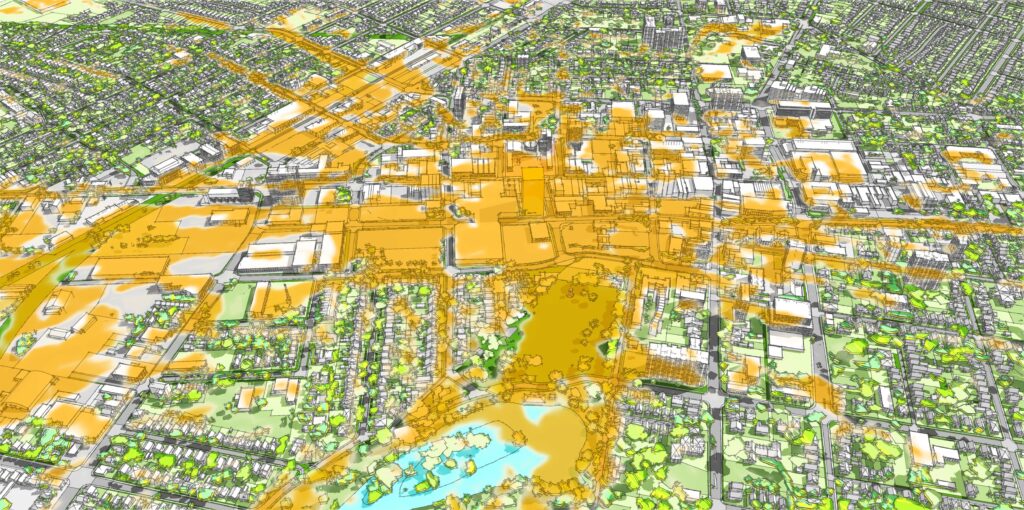 Our Regional Official Plan is up for review. It's calling for more net-zero buildings and Complete Communities. Find our more here
Residential Energy Efficiency
We know that in order to meet our climate change goals, we need to retrofit the homes of Waterloo Region. Follow these links from the City of Cambridge and the Region of Waterloo to learn more about our plans.
Geothermal
Geothermal projects are an issue of interest for us. The Region of Waterloo has outlined an approach to the construction of geothermal wells in a report to council. This is an issue we're following closely.
Let's enhance building energy performance