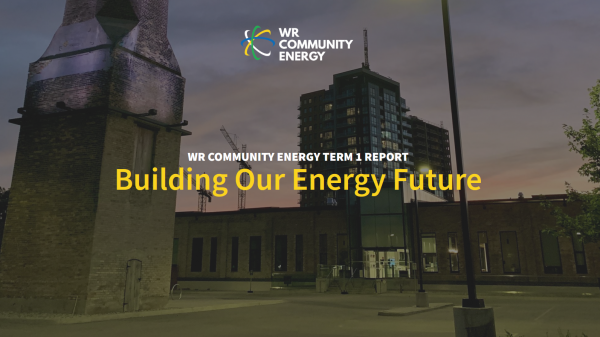 WR Community Energy has been working since 2019 to implement Waterloo Region's Community Energy Investment Strategy. Released today, the Term 1 Report highlights the accomplishments of WR Community Energy and our partners from Term 1 (2019-2021) and explores how we can continue to take advantage of energy opportunities to benefit of our environment, economy and quality of life. 
 
The report includes details of our internal and external projects, maps, and reports completed to date on priority areas including District Energy, Community Efficiency Financing, Wastewater Heat Recovery, Geothermal Potential, Ground Mount Solar Energy, and the Regional Official Plans. 
 
Read the report here.