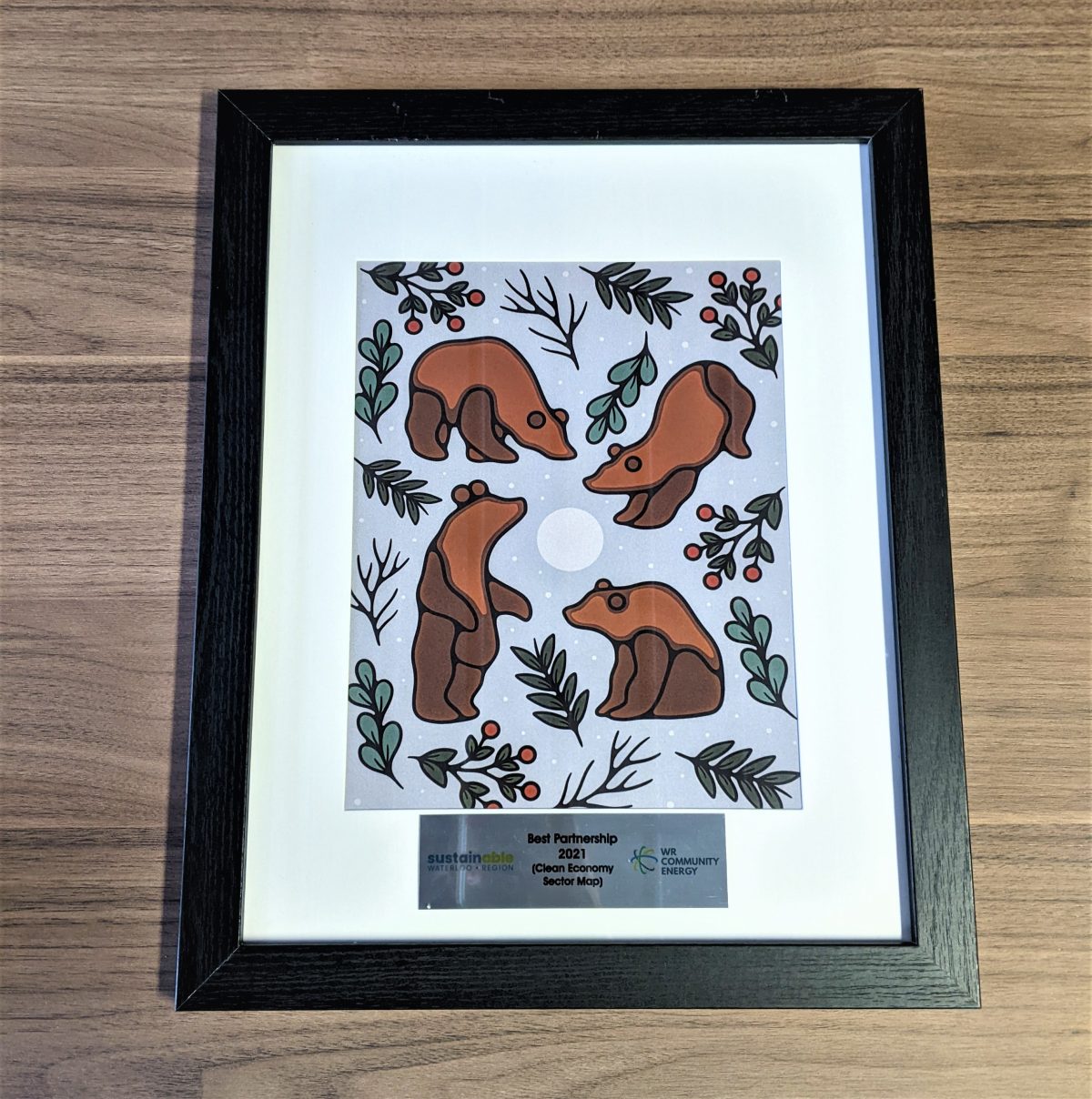 Sustainable Waterloo Region recognized the Clean Economy Cluster Map as the Best Partnership for 2021 at it's recent Annual Evening of Recognition. The map highlights the over 125 companies, research labs and community groups contributing to the clean economy in our community and beyond.

WR Community Energy was honoured to receive this award alongside partners Sustainable Waterloo Region, the Region of Waterloo and WaterlooEDC. The award features the art of local Indigenous artist Alanah Jewell.

Learn more about the Map, download a copy or watch the launch event here.

Kate Daley, Environmental Sustainability Specialist, Region of Waterloo and Tony LaMantia, President & CEO, WaterlooEDC represented the partnership on The Mike Farwell Show on Tuesday, April 26. Listen to the segment (begins at 1:02:34) on the City News Kitchener website.